about us
We are an international team of physicians working under the guidance of Dr. Avdhoot Shivanand to help develop the infrastructure to bring Shiv Yog Cure Is Possible to the world.
Founder biography
Dr. Avdhoot Shivanand is the creator and founder of Shiv Yog Cure Is Possible and the upcoming medical institute based on SYCIP.
Dr. Shivanand is a master of Shiv Yog Cosmic Science. He spent several decades in deep meditation and intense yogic practices to align with this cosmic energy science and activate these immense powers within himself. He developed Shiv Yog Cure is Possible (SYCIP) to facilitate human well-being. The science raises human consciousness by activating dormant healing faculties hidden in human DNA.
Over the last two decades Dr. Shivanand has made it his mission to teach the medical fraternity around the world how to integrate the SYCIP cosmic modalities with modern medicine to go beyond symptomatic treatment and achieve complete cure for patients. This process brings to life the innate healing powers of a human being through which a sick individual can work towards curing one's self.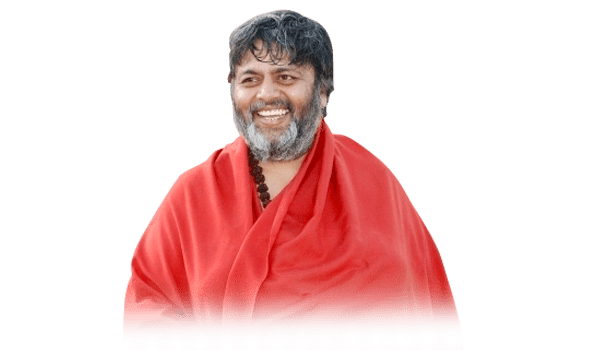 Over the years he has conducted various programs and workshop series such as "Science Beyond Science" and "Shiv Yog Cure is Possible" to educate medical professionals on how complete cure can be achieved for diseases currently considered incurable.
In 2017, Dr. Shivanand was invited by many universities to address their faculty as part of medical grand rounds:
Boston grand rounds: Dr. Avdhoot Shivanand meets health care professionals at Leonard Morse Hospital in Natick, MA, USA – June 9, 2017
Rutgers University – New Brunswick, NJ Physicians: Urologists, internists. – June 28, 2017
University of Cincinnati Medical Center, Cincinnati OH – A multidisciplinary group of physicians (radiologists, surgeons, internists, cardiologists, oncologists etc), fellows, residents and medical students – July 13, 2017
South University, South Carolina – Aug 8, 2017
Dr. Shivanand's work has been recognized all over the world by many governmental organizations including the US Senate. A partial list of his awards and recognition is provided below.
Dr. Shivanand has also made tremendous contributions to the fields of Agriculture, Animal Welfare, Education and Nature Preservation.
His Shiv Yog foundation is involved in various charitable causes around the world.
Global awards and recognition
US Flag Hoisting, 2015, 2017
New York's Proclamation: June 18th as Dr. Avdhoot Shivanand Day
Rutger's Medical School recognition, 2017
Cincinnati Medical University Award, 2017
Cincinnati's Proclamation: July 13th as Dr. Avdhoot Shivanand Day
US Senate Certificate July 29, 2017
US Congressional record July 27, 2017
Citations from New York Senate, July 9, 2017
Commendation from House of Delegates, 2017
Doctorate Degree Proclamation, Pune, August 31, 2016
Commendation Letter from Governor of Pennsylvania 2015
Nassau County Proclamation: Avdhoot Shivanand Day, June 2016
New York State Proclamation, July 19, 2015
Doctorate degree, DY Patil Vidyapeeth official ceremony, April 8, 2017
Bali – Hindu Muda Award, December 2015
Mike Fitzpatrick, House of Representatives, July 29, 2015
USA House of Representatives Proclamation, July 19, 2015
US Senate recognition August 18, 2015; July 29, 2017
Message from Ministry of AYUSH 2015
AYUSH Commendation 2015
HRD Minister Commendation Letter, India, August 31, 2016
Commendation from Assam, 2015
Commendation from Gujarat, 2015
A medical institute based on SYCIP has been envisioned…
The curriculum of this medical institute will include:
SYCIP

therapy
Sookshma Kriyas and Prana Kriyas
Mindful knowingness
The SYCIP based institute will introduce an SYCIP certification program through which medical professionals and individuals who wish to be SYCIP therapists can obtain the knowledge and certification.
SYCIP will also support certified therapists and medical professionals in setting up CIP based rehabilitation centers, which will focus on creating an environment where complete cure can be achieved for patients with various conditions considered incurable.